Contact Beaufort Realty for Sale of The Shed property Information!
The Shed Center for the Arts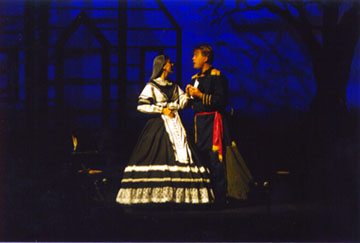 (photo info)
operated by Artistic Pursuits, Inc., a non-profit Arts organization, doing business as The Shed Center for the Arts and Lowcountry Repertory Theatre at 809 Parris Avenue, Port Royal, SC 29935.
The Jayne Richardson Dance Studio continues to offer dance classes for 3 year olds through adults in The Shed Educational Building, behind the theatre building.
This web site is being maintained for all our intrepid Volunteers and all who participated in the many Shed/LRT productions, classes, events, exhibits and film viewings in the past at The Shed from November 1995 through May 2001.

The site will continue to offer a small sampling of photos, reviews & details of those activities shortly! We thank each of you for your support, enthusiasm & creative input!
| | |
| --- | --- |
| | New Developments: |
| | The Shed's Theatre & Office has CLOSED and property and equipment are currently For SALE. |
| | For Details: CONTACT Henry Chambers of Beaufort Realty at 843-525-0028 for further details & view property. |
(photo above: Kelly Rector and Art Hansen in a scene from LRT's production of Shelby Foote's Shiloh, by playwright Jon Slade, in July 2000; photo by K. Cotter/The Shed)
Thanks for Visiting! Click below to go to:
SCIway - South Carolina's Information Highway
Last modified: October 16, 2003