The Shed Equipment Inventory as of 14-May-2004. Check with the Cotters for current availability.
For EQUIPMENT Sales & Availability: All prices are per Item, unless otherwise noted. Only Red listings are part of a Group, with the price shown for that entire Group or items. Contact Pete & Karen Cotter for Equipment Sales Only at kcarts33-shed[atsign]yahoo.com
All Lighting-Sound-Film systems and related theatre items
are now available at
Southern Lites
, in Charleston, SC. These items and contact info are now listed on the
Southern Lites
page.
For Sale of Property, see link at bottom of page for Henry Chambers and Beaufort Realty. Please Note: Inventory items are NOT included in the Property Sales Price!
Shed Volunteer Technicians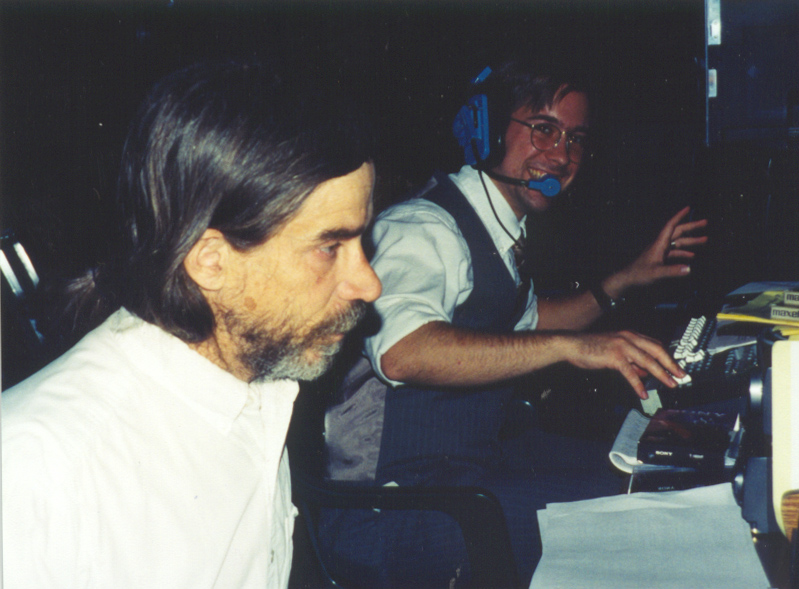 Jay Dyck and Stephen Pheil work the light & sound boards for The Mousetrap.
Butterfingers Angel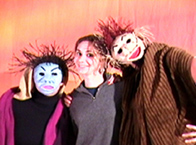 Louts (Gail and Kristi) and Wendy pause during rehearsals.
Butterfingers Director & Lighting Designer/Tech
Wendy Pearson focusing lights for Butterfingers Angel . . .
Additional Photos of Events at The Shed: